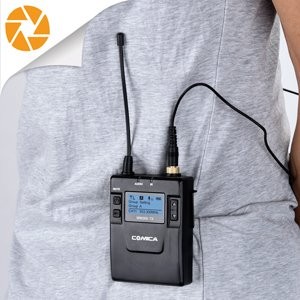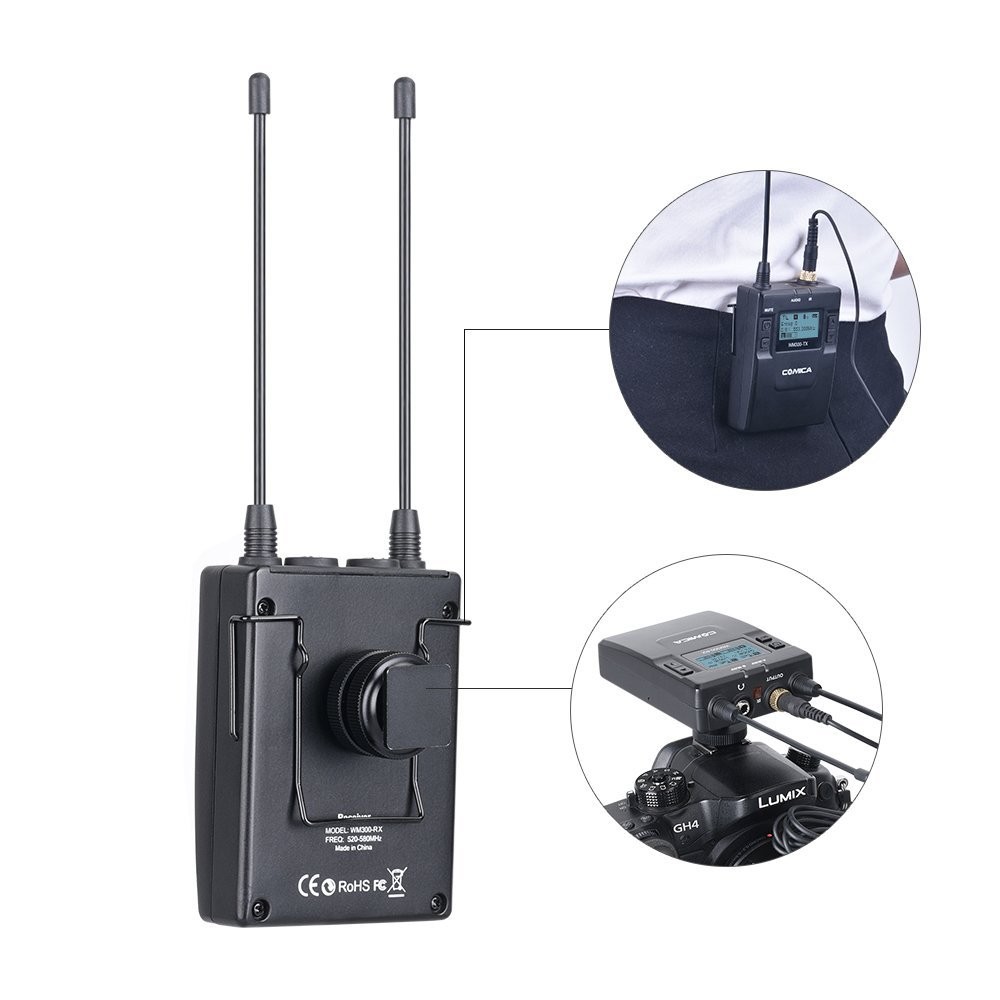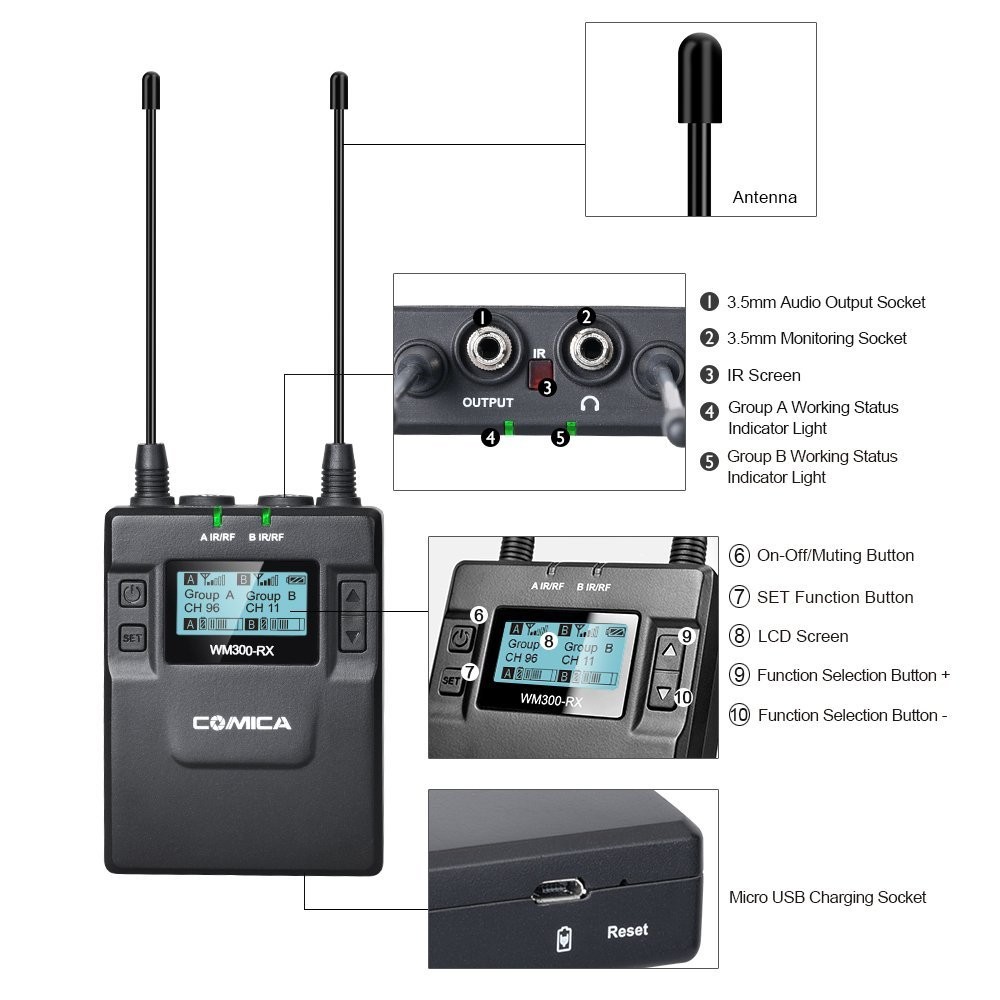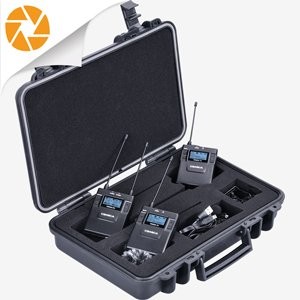 COMICA CVM-WM300 wireless microphone with dual-transmitter
We will are be using this product for all of our youtube videos.  I have to say the results so far are absolutely amazing and this product is half the price of the Sony equivalent product.
Here are some of the key points that made us choose the Comicom product:
Great wireless range.
2 channel (2 x mics 1 x  receiver).
Rechargeable batteries.
Carry case for wireless transmitters and receivers.
Excellent quality.
Ease of use.
Sturdy construction.
Easy set up.
Fantastic results.
Just check out some of the reviews that people have posted who have already purchased this great product.