Installing RV LED Cup Holders
Installing the RV LED Cup Holders are such an easy upgrade to do and fairly inexpensive as well. If you look at the video below you will see how easy it is. The video shows us installing into a Entegra Anthem, but it would be fairly similar installing in other makes and year of RV. Ask a pre-sales question
The video below shows how to install the RV LED Cup Holders
To purchase this product in either green, blue or red can simple click here to go to our Amazon store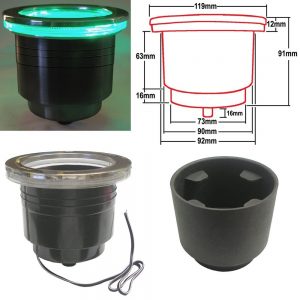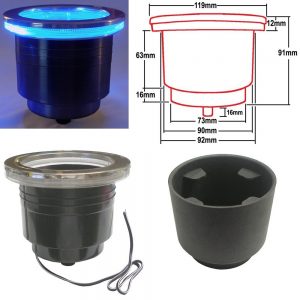 These are a great addition to any RV or 5th wheel and they look great when illuminated. The actual wiring it fairly straight forward. The RV LED cup holders require a 12v supply. This can normally be taken from the side light suppy which powers the rest of the lights and switches on your switch panel or dashboard.
Please do not attempt this if you are not used to wiring as even 12v in the wrong hand could easily case a fire.
There are three colours available. Red, Blue & Green and all look absolutely stunning. This easy upgrade will add ambience to your RV, 5th wheel or travel trailer and is an inexpensive way to give your driving area a real up market feel.
To order simply click on the colour you require and this will take you to Amazon directly. We highly recommend this low priced quality product and we think you will be more than pleased with the result. Ask a pre-sales question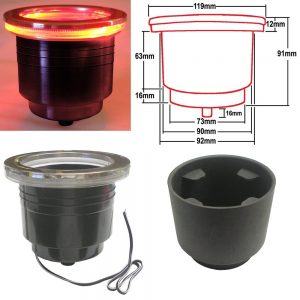 We love the use of LED's and have installed quite a few both inside and outside our RV which we will feature separately, the difference they make is quite incredible.

[WPCR_SHOW POSTID="ALL" NUM="5″ PAGINATE="1″ PERPAGE="5″ SHOWFORM="1″ HIDEREVIEWS="0″ HIDERESPONSE="0″ SNIPPET="" MORE="" HIDECUSTOM="0″ ]