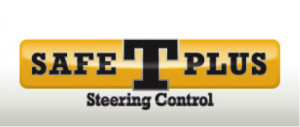 Wow, if ever a RV steering stabiliser system needed a wow it's this one. We had this product fitted to our 2016 Entegra Anthem in less than 2 hours and the difference it has made to our steering and handling is quite frankly amazing. We now no longer drift across the lanes in high wind and when we drive across ruts in the road the coach does not move. It is now a pleasure to drive.
So what exactly is a Safe-T-Plus?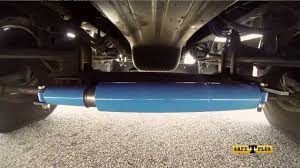 The Safe-T-Plus RV steering stabiliser system was originally invented so that in the event of a front tire blow out this product would absorb the shock of the vehicle wanting to pull violently to the left or right and enable the driver to keep driving the vehicle in a straight line in order to come to a controlled stop.  The spin off was that the Safe-T-Plus also took most of the play out of the steering and made driving in high wind and on poor road surfaces a breeze.
Rely on the security of Safe-T-Plus.
The Safe-T-Plus RV steering stabiliser system is designed to give drivers stability, security and peace of mind while on the road. In the case of blowouts and tire failure, Safe-T-Plus prevents the sudden dive towards the side of the blown tire. This allows drivers to remain in control and prevents the need to counter-steer so that the vehicle can come to a smooth, safe stop.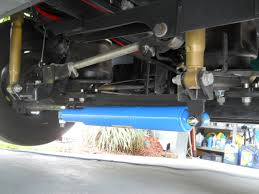 Ultimately, Safe-T-Plus protects the driver and other motorists on the road during a life-threatening situation. No matter what the road throws at you, Safe-T-Plus keeps your vehicle stable and puts control back into your hands.
Remember: take every advantage out there to ensure your safety and the safety of others when behind the wheel!
[WPCR_SHOW POSTID="ALL" NUM="5″ PAGINATE="1″ PERPAGE="5″ SHOWFORM="1″ HIDEREVIEWS="0″ HIDERESPONSE="0″ SNIPPET="" MORE="" HIDECUSTOM="0″ ]